As the weather cools and Winter arrives, your lawn will become dormant, with slowed growth and a reduction in vibrancy. While it is tempting to stay indoors, it is very important to maintain your lawn's good health during this time, so that it's well equipped grow vigorously again come Spring. Here are our top tips for keeping your lawn in great condition over Winter.
Watering
Winter is the time to reduce your watering. With less sunlight, warmth and the added moisture from frost and rain, you want to avoid adding excess moisture to the soil if you can.
When watering in Winter, it's important to pay attention to the time. We recommend watering your lawn very lightly in the morning to remove any frost that may be on the leaf.
Tip: Avoid watering in the afternoon as the water may freeze and cause damage such as rott, which can happen when your lawn stays wet for too long.
Mowing
Mow every 2-3 weeks in Winter.
Through the cooler months your lawn needs to be treated with care, especially when it comes to mowing.
With the arrival of Winter it's time to raise your mower blades a few notches higher than they were over Autumn. This will allow more photosynthesis and food supply for your lawn, helping it to stay healthy and keep out Winter weeds.
Towards the end of Winter, lower the height of your mower by a notch or two the last couple of times you mow.
Tip: Don't cut your lawn lower than 2.5cm in Winter. Mowing too low can result in 'scalping' your lawn, which browns it.
Weeding
When: As needed
Weeds don't grow quite so rampant during Winter but there are a few you need to look out for:
Winter Grass
Winter Grass stands out as lush, bright green clumps in your lawn during this time of year.
Prevention – Spread Oxafert in May. This will prevent it from germinating and going to seed.
Treatment – Remove by hand and treat with Winter Grass Killer. 2-3 applications will be needed for full effect.
BroadLeaf weeds
BroadLeaf weeds include bindii, thistle & oxalis
Prevention – Spray weeds such as Bindii during Winter so that they're not allowed to seed. This will prevent them from infesting your lawn during the warmer months.
Treatment – Spray with All Purpose Weed Control or Amgrow Bin-Die.
Maintaining Lawn Colour
When: Anytime, but we recommend following a schedule of once every 3 months.
Winter dormancy will likely see your lawn brown off throughout the cooler months. Keep in looking its best by using a lawn colourant such as ColourGuard Plus!
We recommend applying ColourGuard Plus to your lawn in June, however it can be done at any time with results lasting for up to 3 months.
For more information on Colourguard Plus including an application guide, please refer to our helpful article; ColourGuard PLUS, The Natural Grass Colourant.
Servicing Your Lawn Care Equipment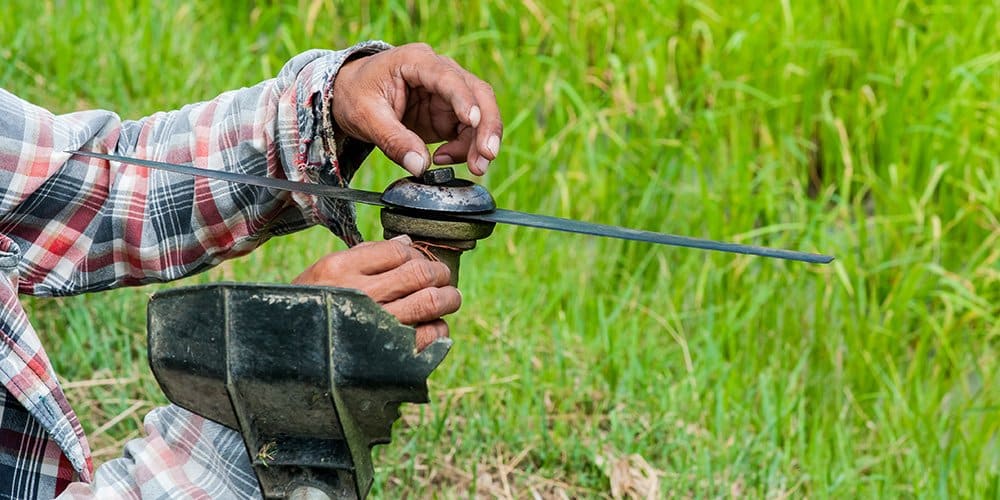 Winter is the best time to get your lawn care equipment such as your mower and whipper snipper serviced and carry out any tool maintenance.
Avoid the springtime backlog and wait times at the repair shop and take advantage of the quieter times by getting it done now.
Winter Lawn Care Overview
[wpsm_comparison_table id="2″ class=""]
Related Reading
Need Expert Advice?
Need help? Get in touch with one of our friendly team members today!

Call: 02 4651 0000

or 
Fill out our contact form to have one of our team members get back to you to answer any questions you may have.