Turf installation: What you need to know
The basic information that you need to know when preparing for new turf installation
WHETHER YOU DECIDE TO TACKLE THE PREPARATION PROCESS YOURSELF, OR PREFER TO LET THE PROFESSIONALS HANDLE YOUR ENTIRE TURF INSTALLATION FOR YOU, WE'VE COVERED THE BASIC INFORMATION THAT YOU WILL NEED TO KNOW!
If you are handling the initial site preparation stages yourself, here are the steps to take before the arrival of your beautiful new turf:
MEASURE THE AREA
Firstly, you will need to measure the area to be re-turfed so that you can order you beautiful new grass. Turf is sold by the square meter, so have this measurement ready for when you contact your local turf supplier.
You will also need to know which turf variety you would like to order.
There will be many factors that you should consider when choosing your most suitable variety of turf. Here are some of the main ones:
The level of maintenance required
Whether it will be in full sun or full shade
How much traffic your lawn will get
Resistance to pests
Resilience and ability to self-repair
The look and feel
If you are still unsure, you can call your local turf supplier to talk to them about which turf variety would best suit your situation.
SIR WALTER DNA CERTIFIED
is for you if… You need something extremely shade or drought tolerant and low maintenance!
SIR Grange
is for you if…You need something extremely hard wearing and low maintenance!
Eureka Kikuyu
is for you if… You need something that grows vigorously and stands up to a wide range of climate conditions!
Tiftuf Bermuda
is for you if… You want the soft, dense look and feel of a professional sports field!
PRE-ORDER YOUR NEW TURF
Call your local turf supplier, to let them know how much of which variety you are after. You will need to check with them they are likely to have stock in 2-3 weeks when you will need it.
KILL OFF EXISTING TURF

If you have existing turf where your new turf will be laid, you will need to kill it off to make it easier to remove.
Herbicides are a sure-fire way to get started.
Before applying your herbicide, check the weather forecast and make sure to choose a sunny, windless day. The sun will dry the product quickly, and you don't want wind, as this can cause it to blow onto other nearby greenery.
Water your turf 24 hours before you spray, to plump up the lawn. Spray the lawn evenly and thoroughly. You may need to repeat after a few days.
Once you have poisoned the area, let it die. The turf will probably come back, if so then poison it again. After a week or two, your grass should be dead.
NOTE: IT IS BEST TO CONTACT YOUR LOCAL TURF SUPPLIER FOR ADVICE ON WHICH PRODUCT TO USE.
REMOVE THE DEAD TURF
Here comes the labor-intensive part! You may choose to leave this to your lawn installation professional, but, if you want to try your own hand at it:
Once all turf within the area is dead, you can use an excavator/bobcat to drag it all out as you need to pull out at least 12cm in depth.
If the soil is clay, you will need to use a rotary hoe to break it all up, then you can input new premium turf underlay. The reason you break the clay is so that the roots and water are able to go deeper, resulting in a healthier lawn.
PREPARE YOUR SOIL

Once you have thoroughly removed all existing lawn, weeds, rock and debris, it is a good idea to top your soil with 'Lawn Launcher', which will help your new turf establish.
To finish, ensure that your soil is nice and level, ready for your new turf installation.
ARRANGE YOUR TURF INSTALLATION!
Your local turf provider may offer a turf installation service, or they should be able to refer you to a trusted local landscaper to lay your turf for you.
If this preparation all sounds a bit beyond you, for example, measuring the correct area and most importantly – choosing the right turf variety for you, then leave the whole process to the experts!
Here's what you can expect from a turf installation professional who will be overseeing the entire process for you:
A site visit
Prior to the date of your turf installation, a good installer will come and assess the conditions that the grass will have to grow in. They will look at how much sun the area gets, your soil quality, and any other environmental factors.
They will also listen to what you want from your lawn, and then tell you the pros and cons of different grass varieties which are suitable for you.
They'll also inspect the area and measure it properly, to ensure that you aren't left short or with excessive waste.
This site visit is a good time to ask your professional if they can also handle the removal of your existing turf for you!
A detailed quote
Post the site visit, your turf professional will be able to provide you with a quote for the supply and installation of your new turf plus the removal of your existing turf if required.
Once the quote is accepted, you and your professional can book in dates for removal of existing turf, and installation of new turf.
NOTE: YOU WILL NEED TO GIVE YOURSELF A FEW WEEKS BETWEEN THE REMOVAL OF EXISTING AND THE LAYING OF NEW TURF, TO GIVE THE POISON/HERBICIDE THAT KILLS EXISTING TURF TIME TO WORK.
A PROFESSIONAL TURF INSTALLATION SERVICE
On the agreed date and time, your turf installer should come with turf cut fresh at the farm that morning. That's important because turf is a live product, and it should not be left to sit around for too long.
Your installation team will remove the top layer of any dead grass and weeds. They will then churn up the top layer of old soil and mix it with new top soil especially formulated to suit your site and new lawn.
Next, they'll level the topsoil to make sure that the new lawn is laid on an even surface.
Then, they will put down some special water absorbing crystals that will capture and release moisture slowly under your new lawn. This keeps the roots optimally hydrated for the best establishment.
You can call them the professionals, because they will lay the turf rolls and cut them to suit any tricky shapes in your lawn. They will also gently tamp down the turf to ensure there are no air pockets underneath.
Once the lawn is laid, they will finish by scattering some fertiliser and giving it all a good watering.
An extra-professional turf installer will even leave you with detailed instructions on what you need to do for the first few weeks to ensure the lawn establishes well!
Click here for more about turf installation.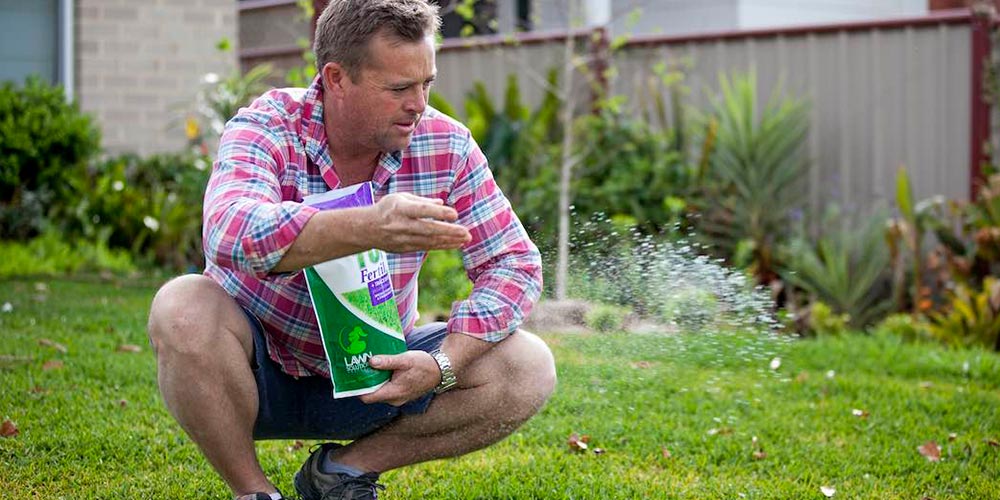 Have a question about grass?