Sir Walter Buffalo turf FAQs
Everything you wanted to know!
You've probably heard of Sir Walter Buffalo turf —we're pretty fond of it here at Cobbitty Lawn Turf. But we're sure you have questions about this lawn contender, but luckily we have answers. Get prepared to hear the answers to our most frequently asked Sir Walter Buffalo turf questions.
WHY SHOULD I BUY 'DNA CERTIFIED' SIR WALTER BUFFALO?
'DNA Certified' Sir Walter Buffalo easily outperforms other varieties of grass on shade-tolerance, weed resistance, drought-tolerance, wear-resistance and maintenance requirements. It's soft to the touch, looks luxurious and is backed by Lawn Solutions Australia's 10 year product warranty.
All DNA Certified suppliers have had their Sir Walter Buffalo turf DNA tested by the University of Queensland to ensure it is 100% the same as the original Sir Walter parent material. This ensures the customer is receiving genuine Sir Walter Buffalo turf, and not an inferior product.
WHAT CONDITIONS DOES SIR WALTER BUFFALO GROW WELL IN?
Sir Walter turf is known for being able to grow pretty much anywhere in Australia. It has proven itself to be able to not just survive but thrive in the most challenging of circumstances.
Autumn provides the perfect conditions for grass growth. In most of Australia this time of year is marked by warm temperatures, gradually elevating rainfall and plentiful sun. It's this combination of conditions that Sir Walter thrives in.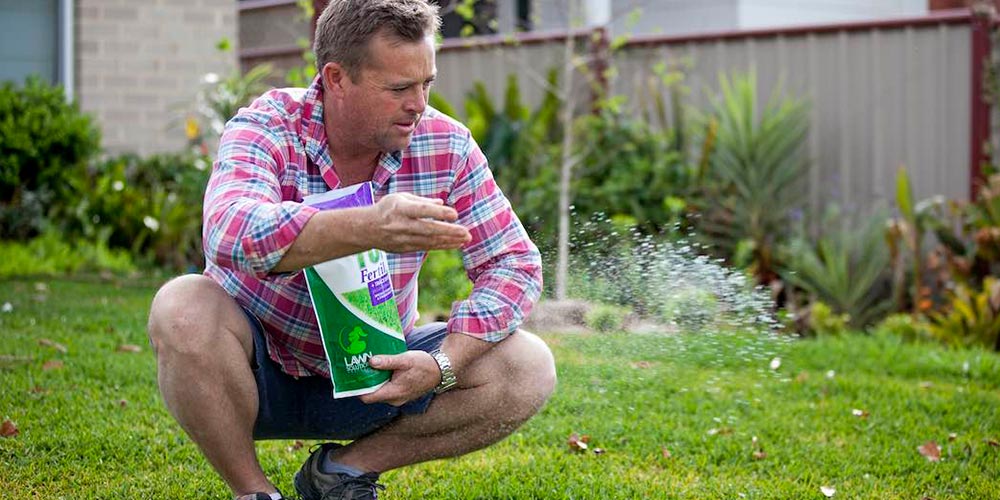 HOW SHOULD I CARE FOR MY SIR WALTER BUFFALO?
From planning to installation, Cobbitty Turf provides support each step of the way and will help you on your journey to a healthy and beautiful lawn.
WATERING
Watering your Sir Walter Buffalo helps to produce deep roots, making the turf more tolerant in dry conditions and will help boost the longevity of your lawn.
Initial watering is essential. The first seven to 14 days are very important, the turf must not be allowed to dry out, and the soil must be kept moist.
Continue to water your new lawn carefully for the next three weeks, after which less frequent and deeper watering should begin.
After the turf is established, water wisely and only when necessary. Proper watering will produce deep roots, making your lawn more tolerant to a variety of conditions.
FERTILISING
We recommend you fertilise your lawn six weeks after laying, followed by a deep watering. This will help give the new turf the nutrients it needs to grow into a strong and healthy lawn. Once your lawn is established, we recommend spreading a fertiliser across the turf during the spring, summer and autumn months.
MOWING
New turf must be firmly rooted before you can start mowing. The first mow happens when the lawn reaches about 6cm in height, do not let it grow higher than this before the first mowing. Once your lawn is established, weekly mowing is recommended during the summer months as this is when your lawn will grow quickest. As the growth pattern slows, less mowing is required. Always remember not to mow more than 1/3 of the leaf.
WHAT DOES YOUR MOWER SAY ABOUT YOU?
MANUAL REEL MOWER: 'THE HIPSTER'
Eco-friendly, low-maintenance, a weekend workout.
LAWN TRACTOR: 'THE OFF ROADER'
Large and in-charge, great on all terrains, not fussed by a big yard.
SELF-PROPELLED PUSH MOWER: 'THE REV HEAD'
Specced for max power, loud and proud, king of the medium yard.
CORDED ELECTRIC MOWER: 'THE QUIET ACHIEVER'
Quiet and efficient, gets rid of the hard work, loves small yards.
WHAT ARE SOME OF THE BENEFITS OF USING SIR WALTER COMPARED TO OTHER TURFS?
Sir Walter Buffalo was bred to be tough yet strong, and good looking to boot!
You'll find that Sir Walter gives your lawn a luxurious and verdant look that other varieties don't.
Sir Walter is a proven performer in heat and drought. It has low watering requirements and is a low maintenance lawn, with less mowing and fertilising than other grass varieties.
Sir Walter is environmentally friendly and low allergenic. It is also disease and fungus resistant and weed and insect resistant.
And, Sir Walter is backed by Lawn Solutions Australia. With every Sir Walter purchase, no matter how big or small, you will be issued with a Lawn Solutions Australia Certificate of Warranty. This certificate is your guarantee that you are receiving genuine Sir Walter DNA Certified Turf.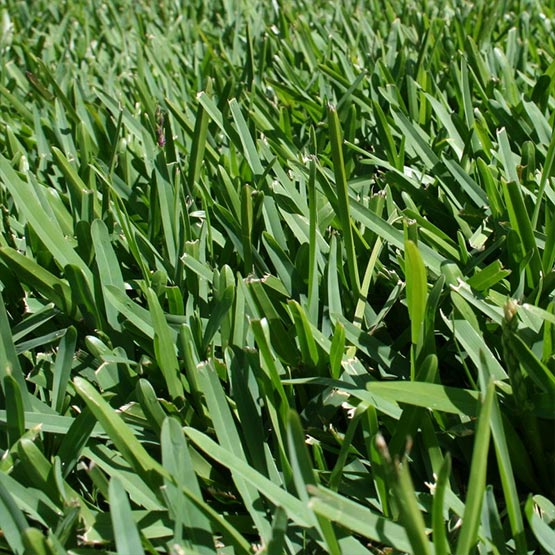 HOW DOES SIR WALTER BUFFALO HANDLE WEEDS?
Sir Walter is lush and green, with a tight growth habit to hold out most weeds. Unlike other lawn varieties, the low maintenance Sir Buffalo lawn is weed resistant.
Gone will be the days of playing that game of backyard football, tripping on weeds and ending up with a knee full of bindii.
IS SIR WALTER APPROPRIATE FOR THE SYDNEY CLIMATE?
Sir Walter is perfect for Sydney's climate conditions. Sir Walter has no problem with sun, extreme heat, shade and part-shade, salt, drought or frost.
Sir Walter Buffalo is the best all-round grass variety for the Sydney climate and family. It has low watering requirements and is a low maintenance lawn.
A Sir Walter Buffalo lawn provides the ideal setting for entertaining and relaxing. It may also increase the value of your home – Sir Walter has long been the brand for the premium back yards of house-proud Sydneysiders, because of the way it looks. Some experts suggest that a well-kept lawn can improve the value of your home by 10–20%!
Sir Walter Buffalo DNA Certified is a hugely popular variety of lawn turf, and for good reason!
Since 1997, there have been over 50 million metres of Sir Walter sold Australia wide – the equivalent of over 350,000 homes. There really is no match for Sir Walter.
Why not purchase your very own DNA Certified Sir Walter turf or join the Cobbitty Club to learn more about how to get the best out of your lawn!
Have a question about grass?