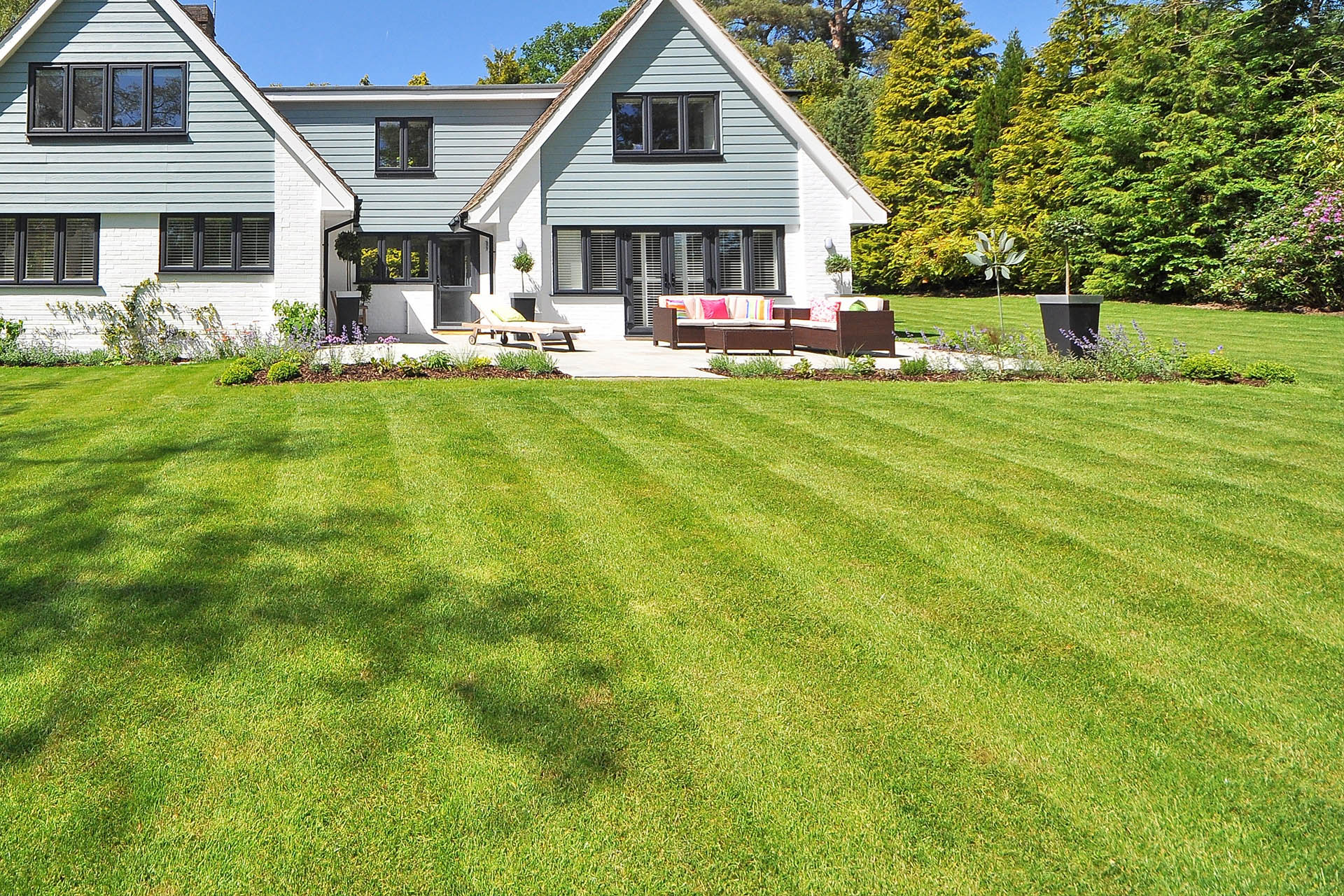 New Year 2019 Competition: The Best Lawn Stripes!
We are looking for winners of two categories, the most 'technically perfect' lawn stripes, and 'the most creative'! Don't know how to get stripes? Never fear! Just read on…
To celebrate the launch of our brand new website, it's competition time! We are giving away a free 4kg bucket of Lawn Solutions Premium Lawn Fertiliser to the person who has either the most 'technically perfect' or the 'most creative' lawn stripes!
How to get those beautiful lawn stripes!
Go on mate… admit it! You want those beautiful stripes on your lawn that'll make it look like the SCG! Don't we all!
You can do it!
The good news is… it's not just the curators of our huge sporting ovals who can create lawn stripes! Those clean, professional looking lines really aren't too hard for you to achieve – if you're willing to put a bit of time into it!
The Way Lawn Striping Works
The effect of stripes you see on a lawn or playing field is simply light reflecting off the grass blades. Blades bent towards you look dark, while those bent the opposite way look lighter. All this means, is that you have to bend the grass blades opposing ways to create the beautiful stripe effect!
The professional jobs you see done on the likes of the SCG, Golf Courses and many other sporting grounds are done with highly-specialised mowing equipment with inbuilt rollers that bend the grass blades when mowing.
Whilst you may not get the exact look that the professionals do, you can still get a similar effect that will look pretty damn impressive!
There are just a couple of things you need to do before you start…
TIP:
If you're giving checkerboards or diamonds a go, make sure to do a sketch of how the pattern will fit the layout of your lawn first!
Make Sure You Have a Healthy Lawn
A must-have for before you start, is a healthy, thick lawn, as the stripes won't look nearly as good on a patchy or discoloured lawn!
For tips on how to improve the overall health and appearance of your lawn during the growing season, click here.
Pick a Pattern!
Before you start mowing, decide on the pattern you want to create, and where you are going to start.
The possibilities are practically endless. Stripes are the most common, but, if you're either really game or have a fair bit of time on your hands, why not give checkerboards or diamonds a go!
To create a checkerboard, mow the lawn a second time at 90 degrees to your first mowing.
But, Do I Have the Right Equipment?
A common misconception is that you need to have a cylinder mower to get the beautiful stripe look that you are after.
Whilst a cylinder mower definitely helps and makes it easier to get the manicured look, it is not necessary, and can be done with your average rotary mower.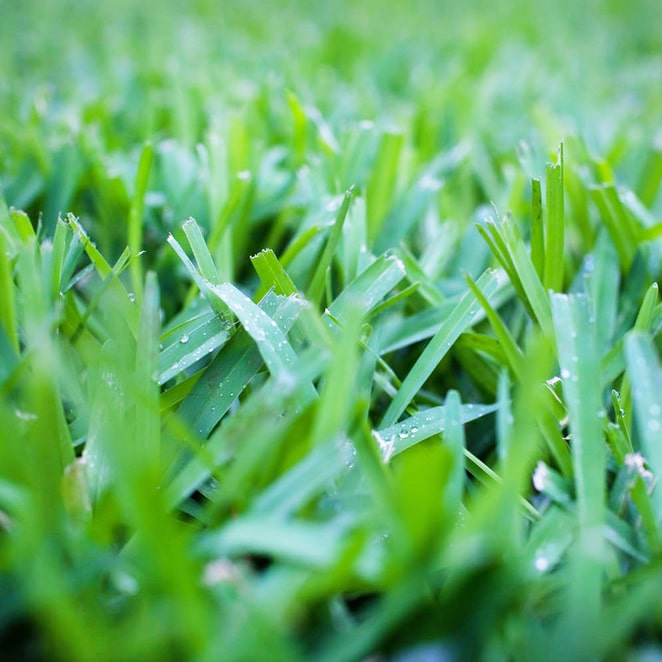 Right, Now Let's Get Down to Business!
The way to get those envy worthy stripes is to mow your lawn in the direction that you would like the stripes to face! When you come to the end of a row, lift the mower deck as you turn, then mow in the opposite direction next to your previous pass.
To keep your mowing track straight, look at least 10 feet in front of you while you mow, rather than at the ground right in front of the mower.
Your mowing will create the basic pattern, but the next step is what the professionals do to make their patterns more pronounced.
Intensify Your Stripes!
The secret to intensification is to bend the grass blades further, and you can do that with a lawn roller. If you don't own a roller, you can rent one. Go back over your mowing stripes, rolling the grass in the same direction you mowed.
To make your stripes stand out even more, go over your stripes with the roller several times to push the grass right down. You'll see a dramatic difference! For the absolute best look, you will need to have access to a cylinder mower, or have a specialist roller built into your mower.
These are what the professionals use!
Additional Tips, Because We Want You to Succeed!
To create a vivid pattern, set your mower to high. Mowing at the highest setting creates softer grass that will bend over easily.

A shorter grass blade will not bend over as far, and the pattern will not be as prominent.
Raising the mowing height even a half-inch can make a difference!
Also, don't forget to feed your lawn every 6-8 weeks. A lawn fed 2-4 times per year will grow thick and lush, helping make the stripes even more dramatic.
Finally, always mow with a sharp blade for a nice, healthy cut!
Just Remember, It's All About Timing!
Keep in mind that your stripes will slowly disappear as the grass grows, so they are likely to only last a couple of days during the growing season.
So, it's best to mow and roll the day before you want them to look their best, whether that be for a birthday, Christmas day or for the family Test Match in your backyard!
Enjoy Your Hard-Earned Stripes!
You really can create an impressive, professional look to your beloved lawn by taking the time to combine careful mowing and a bit of rolling!
Lawn maintenance over the growing season can be simple with the right know-how.
So, please feel free to contact our friendly turf team here at Cobbitty Lawn Turf on (02) 4651 0000 at any time!
How to Enter the Lawn Stripes Competition!
Email a photo of your 'technically perfect' or 'creative' lawn stripes to Danni at [email protected], or post your photo in the comments section on our post about this competition on our Facebook page!